Agencies Serving
Williams County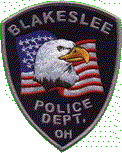 Blakeslee
Police
Blakeslee
OH 43505
419-636-3151






Bryan
Police
103 N. Beech
Bryan
OH 43506
419-636-4232




Edgerton
Police
N. Michigan
Edgerton
OH 43517
419-298-2343





Edon Police
108 E. Indiana
Edon
OH 43518
419-272-3333




Montpelier


Police
221 Empire
Montpelier
OH 43543
419-485-3121




Norfolk Southern
Railroad Police
877-201-4265






Ohio Dept. of Natural Resources
09455 CR R
Pioneer
OH 43554
419-485-9092




Ohio State Highway Patrol
2350 Baltimore
Defiance
OH 43512
419-636-7711
®



Our Officers for 2018
President: Jeremy Viers, Bryan PD
Vice-President: Tom Szymczak, Edon PD
Secretary: Andy Skiles, Wms Co Prosecutor Office
Treasurer: Stan Nihart, Bryan PD
Sgt. at Arms: Gary Mohre, Blakeslee PD
Chaplain: Matt Krill, Edgerton PD
Historian: Vacant
3 yr Trustee: Randy Buehrer, Montpelier PD
2 yr Trustee: Justin Coffman, WCSO
1 yr Trustee: Steve Schlosser, Stryker PD

---
Learn more about us and the FOP
Our History
2014 Honors Banquet
Past Events (updated 4/12/14)

Our 2003 Memorial Service
State Lodge FOP (Ohio)
Grand Lodge FOP (National)
Police Officer Memorial
Ohio's Fallen Officers
Police Officer Internet Directory
---
Maybe you have information that can help us solve crimes.
We offer CASH rewards to $1,000
E-mail us with tips on crimes
The information you leave will be forwarded to the appropriate agency. Please let us know if you wish to remain anonymous or, if you would prefer to be contacted, be sure to leave your name, a phone number where you can be reached and the best time to call.
You can also contact
'Williams County Crime Stoppers'
at 419-485-9302
We can't do it alone. We need your help!
---
Informational Links
These sites are not endorsed by the
Grand, State or Local FOP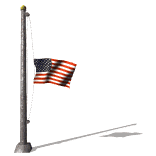 We honor all the public safety personnel who gave their lives
September 11, 2001, and every day, to help others
Agencies Serving
Williams County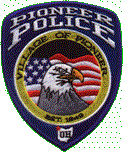 Pioneer
Police
205 S. State
Pioneer
OH 43554
419-737-2493





Stryker
Police
203 N. Depot
Stryker
OH 43557
419-682-4911




West Unity
Police
118 W. Jackson
West Unity
OH 43554
419-924-2271





Williams Co. Sheriff
1425 E. High
Bryan
OH 43506
419-636-3151