Appreciation Awards - August 23, 2002
Plagues and gift certificates were presented to three good samaritans that stopped immediately to assist Ptlm. Jeremy Jones following the crash of a City of Bryan Police car in which Jeremy was operating and was injured. Jeremy was in pursuit of a vehicle being operated in a reckless manner when, even though his siren and emergency lights were operating, an unknown vehicle cut him off forcing him to take to the ditch to avoid hitting the other vehicle.
The patrol car was totaled and Jeremy was injured when he went off the road and struck a ditch. Three people stopped to help him until a Williams County medic arrived to transport him to Bryan Hospital for treatment.
Pictured below, left to right, are Bryan Police Chief Greg Brillhart, Kenneth Walz, Janice Gardner, Ptlm. Jones, Ivan Rosario and Bryan Ptlm. Stan Nihart, Lodge Vice-president.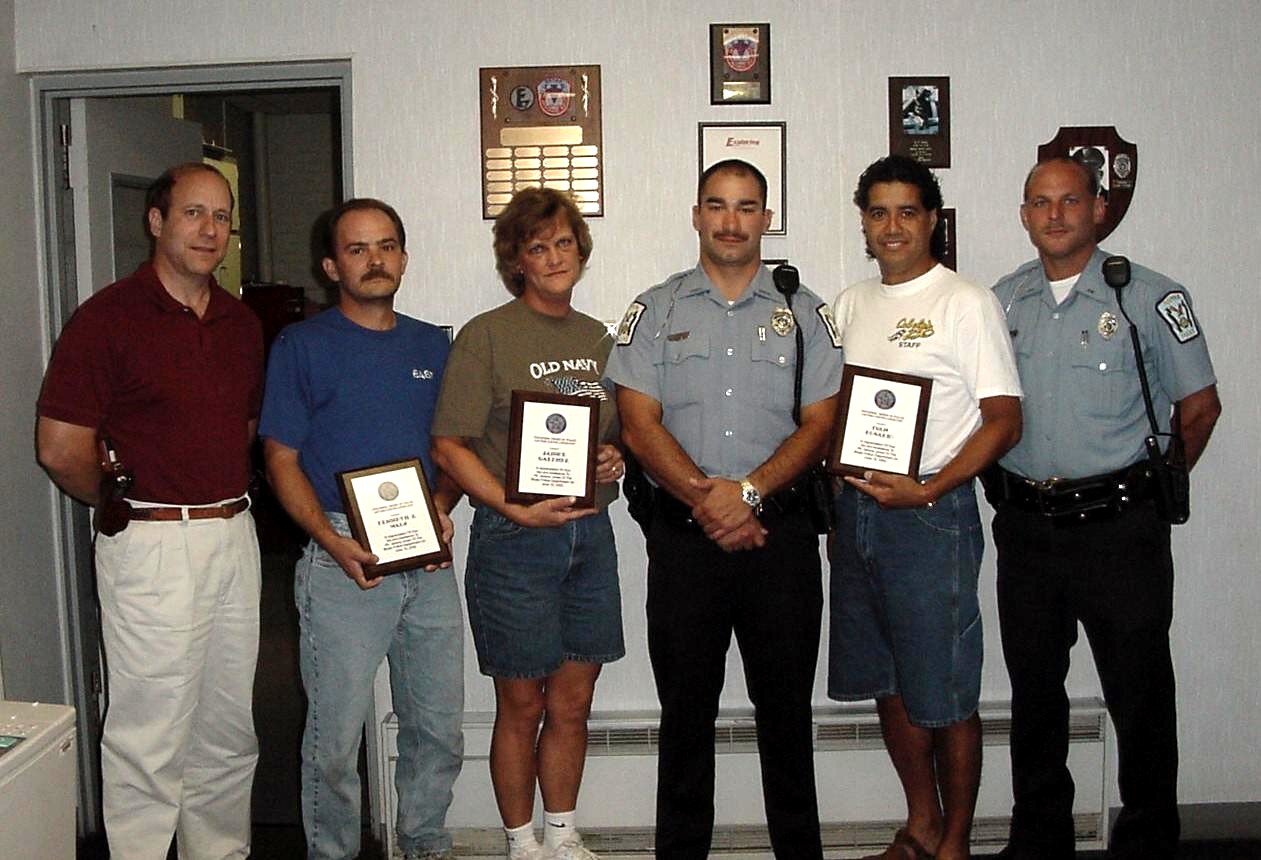 Previous Page -- Main Page -- Note to Webmaster

Copyright © 2002, Captain Custar Lodge #181, All Rights Reserved